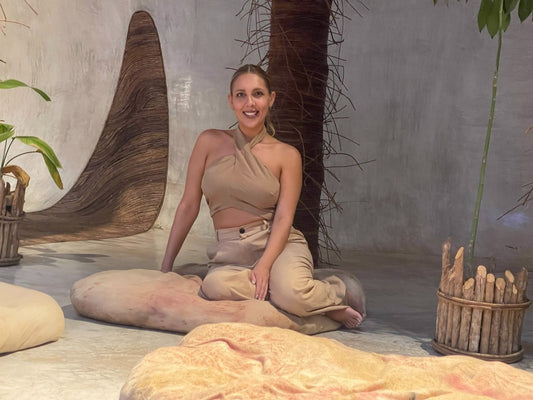 Mona Dan, LAc., MTOM
Mona Dan, LAc., MTOM is a highly esteemed acupuncturist and holistic wellness expert, known for her innovative approach to health and well-being. She created the popular 24K Gold Ear Seeds, which have a cult following and are sold at high-end retailers. Mona has won numerous awards and has worked with major companies to improve their wellness offerings. She is a sought-after panelist for wellness events and has built a branded system for Chinese medicine. Mona's mission is to educate about the healing benefits of Eastern Medicine and create products and services for all.

At VIE HEALING, we seamlessly blend ancient Eastern wellness techniques with the finest contemporary tools and proprietary products to offer an intentional and holistic approach to healing. With the help of our skilled practitioners, this careful curation provides our community with a special haven of relaxation, optimal for restoring health, happiness, and beauty. 
We work carefully with each patient to create a customizable treatment plan intended to tap into the body's ability to heal itself from within and nourish on all levels. Our goal is to bring balance to the mind, body, and spirit.
★★★★★

I cannot say enough fantastic things about Vie Healing and Mona!!! I moved to LA a year ago and have chronic health issues and pain. I was beyond lucky to find Mona and her magic needles! She has helped not only with my pain but I have more energy. I have been using acupuncture for 20 years and can honestly say Mona is the best acupuncturist I've ever been to. An added bonus is her calming influence, every session feels like a spa treatment with a good friend. Thank you Mona for everything!!!

Casey

Los Angeles, CA
★★★★★

I have been to medical doctors, nutritionists, and Chinese healers who placed me on various medications and extremely strict diets, none of which were conducive to long-term, lifestyle changes. What I appreciate most about seeing Mona is her patient and realistic approach. She didn't promise a significant change over night. That was refreshing and more validating than a doctor or healer who promises you a magic solution. Mona encourages me to live a balanced life without a rigid, overly-cautious and stressful regimen.

Jessica

Los Angeles, CA
★★★★★

Absolutely loved my first acupuncture experience here! The atmosphere is relaxing and welcoming. I feel so much lighter and clear — I'd recommend getting ear seeds as well. It was shocking how huge of a difference I noticed immediately after they were put on! You can even buy your own and learn to apply them yourself. Definitely check out VIE HEALING if you live in the LA area or are just visiting!

Madelyn

Los Angeles, CA