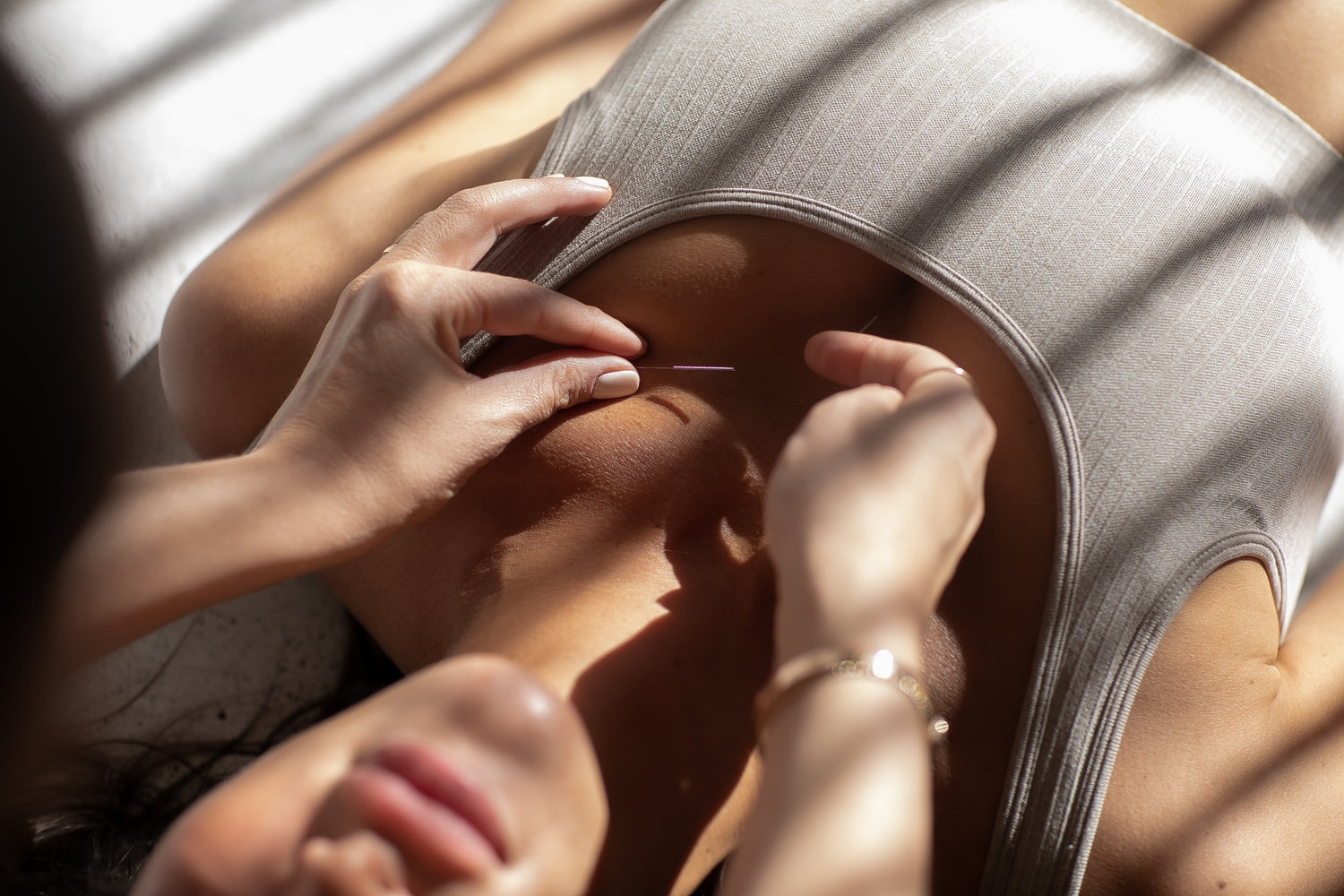 Our Holistic Practitioners
We're obsessed with helping you feel your very best, and that's why we're so selective about our team of practitioners. We handpick only the most talented and dedicated in each field, from acupuncturists to massage therapists, to ensure that every treatment you receive is a truly transformative experience.
Chinese Medicine and Acupuncture
Jaemin
ACUPUNCTURE

I have always wanted to go into a profession where I can work with patients. As an acupuncturist, I have the privilege to help people cultivate a lifetime of outstanding mental and physical health. I am grateful to have the training and knowledge to tailor to each patient's needs to create a positive acupuncture experience for him or her. The best part of my day is when a patient enjoys coming to their acupuncture appointment and leaves with a smile. I grew up in South Korea. I attended college at South Baylo University in Los Angeles, CA and graduated with a Master of Science in Acupuncture and Oriental Medicine. I graduated with High Honors and was nominated as the best intern in South Baylo Clinic. I am a licensed acupuncturist in California.
BOOK WITH JAEMIN
Naima
ACUPUNCTURE | JOINT PAIN | DIGESTION | WEIGHT LOSS | NUTRITIONAL COUNSELING
Naima has been a licensed Acupuncturist working in California since 2013. Her specialties are joint pain, headaches/migraines, digestion, immunity, insomnia, mental health, nutritional counseling, Gua Sha, weight loss and sports medicine.
Naima connects to her patients through her love of people, nature and athletics. She has a strong background in western medicine as well as a deep understanding of Traditional Diagnostics and treatment.
Before becoming licensed in Acupuncture, Naima also completed Massage Practitioner Certification and Yogafit Instructor Certification.
Bethany
ACUPUNCTURE | WOMEN'S HEALTH | MENTAL HEALTH | PAIN MANAGEMENT
Bethany Longfellow L.Ac is a California licensed acupuncturist who graduated from Emperor's College in Santa Monica. She has a masters degree in Traditional Oriental Medicine with a specialty in Korean style acupuncture. Her background as a teacher helps her instruct patients on self care that compliments the acupuncture treatments. Her broad range of clinical experience includes pain management, women's health and mental health.
Body and Energy Work
Caroline
MASSAGE | SWEDISH | DEEP TISSUE | GUA SHA | LYMPHATIC FACIAL MASSAGE
Caroline is a versatile massage therapist who specializes in Swedish techniques, deep tissue, gua sha, lymphatic facial massage, aromatherapy, acupressure, myofascial release, reflexology, hot stones, prenatal, and sports massage. She transitioned from nursing to massage therapy in 2019 for a more holistic perspective on healthcare. Caroline graduated from the National Holistic Institute and tailors her massages to meet the specific needs of her clients, whether for relaxation or pain relief. She advocates for a balanced life through self-care, movement, and nutrition, influenced by her background in martial arts and athletics.
Lindsay
MASSAGE | SWEDISH | DEEP TISSUE | HAWAIIAN LOMI LOM

ILindsay Cummins studied at Maui Academy of Healing Arts in Hawaii where she fell in love with Lomilomi Massage. She brings Aloha spirit to her integrative bodywork practice and pulls from a range of modalities to tailor sessions according to her clients needs. Lindsay is passionate about holding space for clients through life's cycles and believes that wellness begins with recognising our oneness with nature and all things. Her journey in the healing arts began with an interest in folk herbalism, honoring the natural cycles of life, death and rebirth.
Her specialties include prenatal and postpartum massage, and she incorporates lomi, swedish, deep tissue, thai, and cranio sacral into her therapeutic massage sessions.
Tylynn
MASSAGE | SWEDISH | DEEP TISSUE | CUPPING
ENERGY WORK | REIKI | AKASHIC RECORDS

Tylynn Mackenzie is a multifaceted healer who uses various modalities to help humans build deeper trust with their souls. She is a massage therapist, reiki master, astrologer, tarot reader, akashic records reader, hypnotherapy practitioner, past life regressionist, and shamanic modern day vision singer. Her specialties include Swedish massage, deep tissue, trigger point release, prenatal, gua sha, cupping, reflexology, and energy healing. Tylynn incorporates her intuitive gifts of clairsentience and clairvoyance in all her practices.
Madelyn
ENERGY WORK | REIKI

A clairvoyant Reiki Master practitioner with a BA in Holistic Psychology and Wellness from Lesley University in Cambridge, MA, where she studied courses in Holistic Approaches to Healing, Mindfulness + Mental Health, Expressive Arts Therapy, and Transpersonal Psychology.  Madelyn has an empathic heart as she holds space for healing to take place. Her mission is to guide people in remembering their divinity and to understand we are all capable of being our own healer.