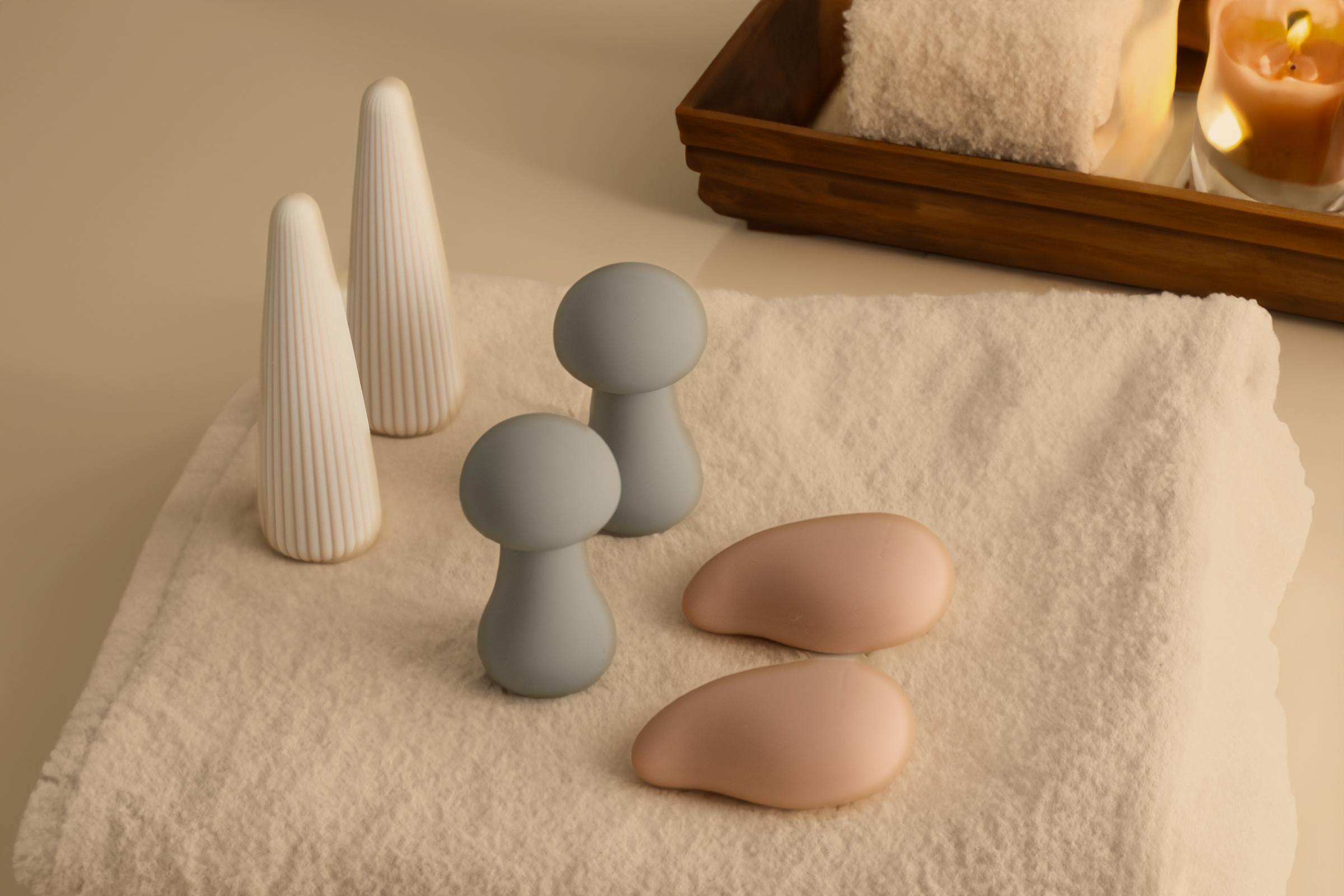 From trigger point therapy, overall surface stimulation, and playful pulsations—VYBRA your tension away.
VYBRA
The latest in vibration therapy from the trusted innovator in TCM.
Crafted from luxuriously soft silicon, these delicate yet powerful tools offer an unrivaled tactile experience. With three adjustable power settings and water-safe construction, each vibration tool delivers a customizable journey of deep release, enhanced circulation, and profound relaxation.
From targeted trigger point therapy to soothing overall surface stimulation and playful pulsations, the Enoki, Shroom, and Fig provide a substantial range of options to suit every individual's needs.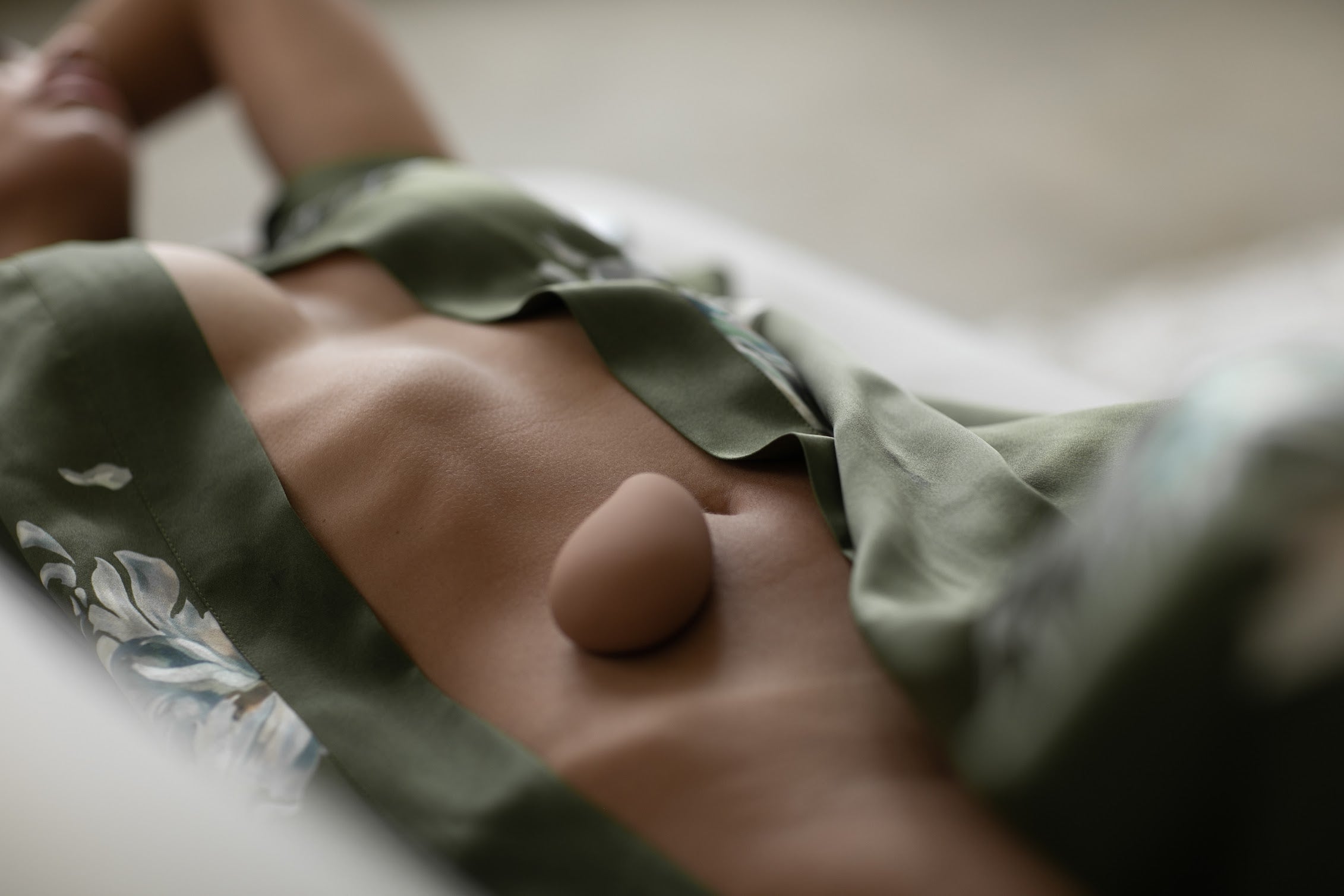 Like your massage gun, but softer and without all the noise.
About Magnetic Vibration Therapy
Elevate your well-being with the harmonious fusion of our exquisite Vibration tools and body magnets, elevating your experience to celestial heights. Delight in the profound resonance, enhanced circulation, pain-relief, and unparalleled well-being as the gentle vibrational currents delve deep into sore muscles, nerve endings, and unlock channels of vitality you never knew existed. Surrender to this nurturing and therapeutic journey, uniquely crafted to be all yours.
Rooted in the time-honored principles of Traditional Chinese Medicine, our meticulously placed magnets on specific acupressure points invigorate circulation, setting the stage for healing and release. Infused with the transformative power of vibration, a captivating dialogue unfolds between cells, organs, muscles, glands, and neurotransmitters, awakening the body and mind to an enriched state of receptivity. Immerse yourself in this awakening experience, as your energy shifts, and your body joyfully embraces the gift of revitalization.
The Collection
The Enoki
Designed to access those deep, hard-to-reach release points, The Enoki offers pin-point accuracy and unparalleled effectiveness. Ideal for migraine sufferers, it effortlessly penetrates key areas such as the nape of the neck, third eye point, temples, and even the sciatic nerve. With its gentle yet powerful tip and three adjustable power settings, you can customize the intensity to suit your needs.
Pre-Order Now
The Shroom
The Shroom was expertly designed to target sensitive spots with exquisite care. Its delicate shape effortlessly stimulates lymphatic points, offering soothing relief and promoting optimal lymphatic drainage. Designed for broader but soft touch, it is perfect for areas such as the bottoms of the feet, under arms, quads, groin, and more. Experience the profound release and relaxation as it works its magic on sore muscles, providing much-needed comfort.
Pre-Order Now
The Fig
Crafted to fit perfectly in the palm of your hand and made from luxurious, buttery-soft silicone, this gentle yet powerful vibrator is designed to awaken your inner being and indulge your senses. With its ideal size and pin-point accuracy, the Fig's each interaction is precisely tailored to meet your desires and needs.
Pre-Order Now